I'm Mrs. Grauman, the MMS Library Specialist. I hope you're all excited for the 2017 - 2018 school year! I'm pleased to announce that the library is now open! Classes sign up to visit the library, and students may come on their own time during break and lunch daily. No passes will be required this year. However, we still need to keep the library as a quiet place so students may read or do homework.
Q: How many books can I check out?
A: You may check out up to 2 books at a time, and keep them for two weeks before they are due.
Q: Can I renew my books?
A: Yes, I'm happy to renew your books if you need them longer than 2 weeks (unless I have students waiting to read the book).
Q: Do you charge fines for overdue books?
A: No. We do not charge overdue fines. We just want to get the book back into circulation as soon as possible so other students can read it.
Q: Is the library open before or after school?
A: The library is not open before school, and only open for 10 minutes after school. But we will be open the entire school day--including break and lunch.
Q: Do I need a pass to visit the library during lunch?
A: No. We're going to try not having passes this year. The library is open to all, however, we need to maintain a quiet atmosphere for students who are reading or doing homework. Anyone who is being loud or disruptive will be asked to leave.
If you have any questions that weren't answered here, please contact me (contact information is at the bottom of the page), and I'll be happy to answer any questions you have.
Take a look at some of the new books in our collection!
Quest to the Uncharted Lands (Mark of the Dragonfly #2) by Jaleigh Johnson
Serafina and the Splintered Heart (Serafina #3) by Robert Beatty
You May Already Be a Winner by Ann Dee Ellis
Midnight at Madam Leota's (Haunted Mansion Tales #2) by Amicus Arcane
Flight Risk by Jennifer Fenn
Witch Town by Cory Putman Oates
Darkness of Dragons(Wings of Fire #10) by Tui Sutherland
Solo by Kwame Alexander
Confessions from the Principal's Kid by Robin Mellom
What Goes Up by Katie Kennedy
The Flame in the Mistby Renee Ahdieh
The Epic Fail of Arturo Zamora by Pablo Cartaya
The Library of Fates by Aditi Khorana
...and many more!
What is Mrs. G Reading?

I just finished reading No Good Deed by Kara Connolly. Eleanor is an eighteen-year-old archer who is trying to qualify for the U.S. Olympic archery team. She is entered in a competition in Nottingham, England, and while visiting Nottingham castle, is somehow transported back in time to the Middle Ages. With her short hair, and dressed in jeans and a hoodie, she is easily mistaken for a boy, and plays along with the assumption by using her brother's name—Robert Hudson. The Shire reefe (say it a few times getting faster each time you say it) who works for Prince John is a vindictive, controlling man who is power-hungry. In order to get back to her own time, Ellie knows two things: that she needs to stay alive long enough to get home, and that she can't change history—or there may not be a future for her to get back to. Being a modern young woman in the middle ages, Ellie knows that the way the local people are being treated is unjust and unfair. So she impulsively sets her mind to correcting the situation—by becoming the "Robin Hood" of legend. Can she outwit the Sheriff of Nottingham? Can she survive the middle ages without getting the plague or some other illness or injury that would be life-threatening? Can she help the local people survive the sheriff's "justice" and taxing practices? Will she ever get back home and qualify for the Olympics? Read No Good Deed to find out!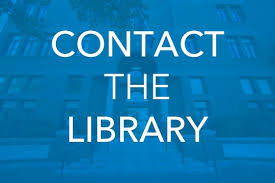 Kathi Grauman, Library Specialist