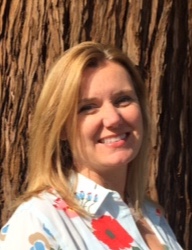 Welcome to Moreland Middle School, a California Gold Ribbon School, and home of the Mustangs!  This is an amazing school filled with highly dedicated teachers and staff members, enthusiastic students, and supportive families.  We all work together to cultivate the caring climate of Moreland Middle School. 
At Moreland Middle School, we pride ourselves on having a caring, supportive, and engaging environment in which all students succeed.  We offer a variety of programs, supports, and opportunities to assist students to be successful.   In addition to our rigorous academic offerings, students have the opportunity to enroll in a variety of electives including band, orchestra, performing arts, theater arts, 2D/3D art, cooking/international cuisine, robotics, computer science, yearbook, AVID, and leadership during their three years here. Students also have the opportunity to participate in lunch time clubs and after school sports.
Parents are an integral part of the success of our school.  There are numerous opportunities for parents to be involved in their child's education at MMS.  It is this partnership that makes Moreland Middle School a unique learning environment. 
Ann Doumanian
Principal